Adult Class / Coffee in "Holy Grounds"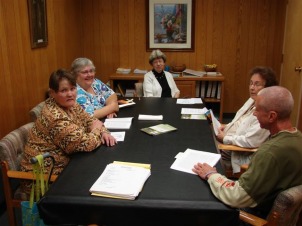 Adult class starts at 9:00 a.m. beginning in September and running through May. "Crazy Faith, Ordinary People, Extraordinary Lives," is an informal book study led by Bonny Beebe in the Conference Room.

*Casual conversation and a cup of coffee are found in the mini kitchen led by Cliff Trudeau.
---