Caring and Service for others......

O God you are my God, earnestly I seek you.
Psalm 63:1
---
"Feed my Sheep"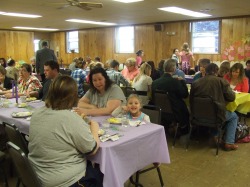 All are welcome at free community dinner on the last Tuesday of each month. This is part of the new community outreach program "Feed My Sheep" at Point Place United Church of Christ. This program will provide a warm, nutritious, free meal to members of our local community enabling our neighbors who may be experiencing financial difficulty as many of us are to feed themselves and their family once a month.
---
---
---
"5 for 5" Church in the UCC

- Our church participates as a "5 for 5" Church in the UCC. This means we have made the commitment over the course of a year to promote and support the following causes: Our Church's Wider Mission - both Basic Support and Special Support, including the four mission offerings (One Great Hour of Sharing, Strengthen the Church, Neighbors in Need, and the Christmas Fund). These missions have helped to show the ways in which our gifts are being used beyond the local church.
---
---
Collections and Giving ....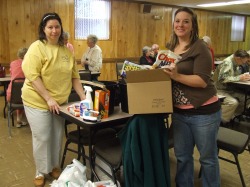 - Ongoing special collection items:
Used eyeglasses - Give the Gift if Sight Program
Pop tabs - Ronald McDonald House
Small/travel size toiletries - local area shelters
Campbell Soup labels / Betty Crocker Box Tops for Education - distributed among local area schools and Crossroad.
Coupons - bring in coupons you want to share or can not use, take coupons you need!
Monthly offerings:
Feed Your Neighbor
- Mustard Seed, our local Feed Your Neighbor site, is always in need of non-perishable food items. Each month we try to have a different theme, or focus, to encourage giving.
Giving Tree
- The Giving Tree table is located in Paterson Hall and features a different collection item(s) each month depending on the need. This has included collection of scarves and gloves, back to school supply items, college care package items, snack items for local vacation Bible school, Operation Christmas Child, donations for our Sunday School to plant flowers in the Spring, etc.
Other programs that we give to, participate in, and pray for.
To learn more check out the links:
CROP Walk www.cropwalkonline.org
Sole4Souls www.giveshoes.org

Blankets+ www.churchworldservice.org/blankets
CWS Kits www.churchworldservice.org/kits

The D.O.V.E. Fund Bandage Brigade www.dovefund.org
(Making crocheted or knitted leprosy bandages for use in Vietman)
---
Prayer Shawl Ministry.....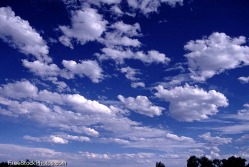 About the Shawls...
Whether they are called Prayer Shawls, Comfort Shawls, Peace Shawls, or Mantles, etc., the shawl maker begins with prayers and blessings for the recipient. The intentions are continued throughout the creation of the shawl. Some recipients have continued the kindness by making a shawl and passing it onto someone in need. Thus, the blessing ripples from person-to-person, with both the giver and receiver feeling the unconditional embrace of a sheltering, mothering God!
(*The shawls can also be crocheted, quilted, woven or machine knitted as well!)
Some uses for the shawl...
Shawls can be used for: undergoing medical procedures; as a comfort after a loss or in times of stress; during bereavement; prayer or meditation; commitment or marriage ceremonies; birthing, nursing a baby; bridal shower or wedding gift; leading ritual; first menses or croning rites of passage; during an illness and recovery; ministering to others; graduation, birthday, anniversary, ordination, holiday gifts; or just socializing...there are endless possibilities!
Join Point Place
United Church of Christ "Prayer Shawl Ministry"
What is a prayer shawl?
It is a physical symbol of God's unconditional enveloping love. During its creation, the maker prays for the recipient, that they might be comforted or uplifted in some way
Who are the recipients?
The shawls are given to those who are ailing or having suffered a loss: or to those celebrating life's transitions such as marriage or the birth of a child.
What are the shawls made of?
The shawls may be crocheted, knitted, woven, quilted, sewn, or fringe tied fleece, whatever you feel is right for you.
Don't know how to knit, crochet, or make a fleece shawl or blanket?
We are there to help you learn very simple stitches, and help you with a list on how to get started.
Don't want to make one but want to be involved?
You can help in many ways. We are in need of cards or tags made to include the prayers said in the making of the shawls. If you like to do this please let me know and I will provide a copy of the prayers.
Also needed are materials, you can donate yarn, fleece, or materials for cards which are needed and leave them in the materials box located down in Paterson Hall.
Where do I put a finished shawl or blanket?
There is a plastic bin down in Paterson Hall, this is for completed shawls or blankets. There is a smaller box that has printed cards, from the Prayer Shawl Ministry, envelopes and yarn ties to attach to the finished shawls. Those completing shawls need to save one label from their yarn to include in the envelope so that the recipient will know how to care for the shawl or blanket. (if you forget this part don't worry about it, please leave the shawl or blanket anyway).
Call for more information at 419-726-7390 or email
---
Missions of the Church......

- Percentage of monthly pledges supports the following: OCWM, CUE, TUCS, TAM, Hope Homes, Grace Community Center, Mustard Seed, St. Paul's Community Center

Our Church's Wider Mission (OCWM): More than 50% of OCWM Mission funds are spent on the assistance, expertise, tools and support needed to keep local and global UCC churches effective, strong, and growing: pastoral placement; education for preschoolers through adult; worship materials for every occasion; theological background and biblical interpretation for pastors; training in everything from welcoming the stranger to handling church finances; -- and lots more.



Chicago, United, Eden Seminaries (CUE): The CUE Regional Seminary Support Program brings together over 2,000 United Church of Christ churches in mid-America, Local Church Ministries, and Chicago, United and Eden Theological Seminaries. Their mission is to threefold: 1. to strengthen the relationship between our churches and our seminaries, 2. to further the mission and work of these seminaries, and 3. to provide financial support for our seminaries.



Toledo United Church Strategy (TUCS): TUCS receives funds from member UCC congregations and distributes them to mission partners in the Toledo area. It was founded in 1969. This partnership is a unique way to efficiently insure that congregational giving dollars are used locally. TUCS distributes its mission dollars to four local mission partners: Grace Community Center, Toledo Area Ministries, Toledo Campus Ministries, and Interfaith Justice and Peace Center. The participating (fund providing) UCC congregations are: Point Place UCC, Sylvania UCC, Memorial UCC, St. John's UCC/Genoa, Trinity UCC/Elliston, St. John's UCC/Elmore, St. Peter's UCC/Millbury, St. Paul UCC/Oak Harbor, Park Congregational UCC/Toledo, and the Ohio Conference of the UCC.



Toledo Area Ministry (TAM): Toledo Area Ministries (TAM) is the largest ecumenical organization in NW Ohio supported in various ways by 125 member congregations and 6 denominations. TAM supports many ministries including some of the following: Feed Your Neighbor, Love INC (Love in the name of Christ), Managed Care Advocacy Program, Suitably Attired, Alcohol & Substance Abuse Training, Second Chance, MOVE (Men Overcoming Violence through Empowerment), CROP Walk, Educational Seminars, Summer Church Tours, Clergy Lectionary Bible Study, Clergy Clusters, Interfaith Relations, Public Education Advocacy, Affordable Housing, Health Care for All, Eliminating Racism and Discrimination, Addressing Urban Sprawl, and Worker Justice.



Hope Homes: Helps mentally handicapped adults (State of Ohio). Hope Homes Foundation, Inc. and Affiliates is a private, charitable organization whose purpose is to develop and provide housing, residential services, support services and day programs for persons with mental retardation, developmental disabilities, and other special needs. They are advocates for inclusive and self determined ways of living, and they encourage and align with programs whose primary purpose is to provide care, housing, assistance and encouragement for people.



Grace Community Center, Toledo: Grace Community Center is a local community based family resource center. The center persists in its endeavors to make life changes that will benefit children, families, and the community. They are committed to helping build strong family units, while giving parents the skills and abilities to raise healthy, well-adjusted children.



Mustard Seed, Toledo: Mustard Seed is an ecumenical ministry of the churches in the Point Place/Shoreland area of Toledo, Ohio. Acting as a "clearing house", Mustard Seed offers direct help and referrals to individuals and families who have various needs. Mustard Seed is also a Feed Your Neighbor site, operated as a choice pantry where clients are able to choose their food items once each month. They also help with rent, utility bills, prescriptions, and other various items of need.



St. Paul's Community Center, Toledo: St. Paul's purpose is to provide services for the homeless and indigent; to promote self-sufficiency; to assist clients in making positive independent life changes; and to create an atmosphere of caring and concern. Their goal is to help their clients live independently with minimum ongoing care. Their services include: nursing clinic, payee program, direct care, food programs, shelter, community outreach, employment information & job referrals, assistance in obtaining income benefits, temporary and supportive housing placement, transitional housing, a link to medical resources, a connection to mental health assistance, social security screening, and provide a mental health liaison, psychiatrist, and psychiatric nurse.
---
---