Mustard Seed Ministry.....
419-727-1800
5420 302nd St.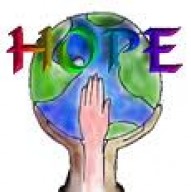 What is Mustard Seed?
Mustard Seed is an ecumenical ministry of the churches in Point Place / Shoreland area of Toledo, Ohio. Acting as a "clearing house" Mustard Seed offers direct help and referrals to individuals and families who have various needs. Mustard Seed is also a Feed Your Neighbor site, operated as a choice pantry where clients are able to choose their food items once each month. Mustard Seed is also instrumental in making sure less fortunate children in the Point Place/Shoreland area have a nice Christmas. With the help of the children at St. John the Baptist Catholic School and other community members, Mustard Seed collects, wraps and distributes gifts and food baskets to a number of families. This is not the only holiday we offer assistance. We help with Easter and Thanksgiving baskets.
The hours of operation are as follows:
Monday 10am -- 2pm
Tuesday 4pm -- 7pm
Wednesday 10am -- 2pm
Thursday 10am -- 2pm
Supporting Congregations
Point Place United Church of Christ
St. John the Baptist Catholic Church
Messiah Lutheran Church
RiverPoint Ministries (United Methodist)
Crosspoint Community
Northpoint Church of the Nazarene

Link to Service Opportunities



---