Prayer Shawl Ministry.....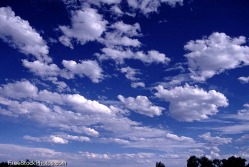 About the Shawls...
Whether they are called Prayer Shawls, Comfort Shawls, Peace Shawls, or Mantles, etc., the shawl maker begins with prayers and blessings for the recipient. The intentions are continued throughout the creation of the shawl. Some recipients have continued the kindness by making a shawl and passing it onto someone in need. Thus, the blessing ripples from person-to-person, with both the giver and receiver feeling the unconditional embrace of a sheltering, mothering God!
(*The shawls can also be crocheted, quilted, woven or machine knitted as well!)
Some uses for the shawl...
Shawls can be used for: undergoing medical procedures; as a comfort after a loss or in times of stress; during bereavement; prayer or meditation; commitment or marriage ceremonies; birthing, nursing a baby; bridal shower or wedding gift; leading ritual; first menses or croning rites of passage; during an illness and recovery; ministering to others; graduation, birthday, anniversary, ordination, holiday gifts; or just socializing...there are endless possibilities!

Join Point Place
United Church of Christ "Prayer Shawl Ministry"
What is a prayer shawl?
It is a physical symbol of God's unconditional enveloping love. During its creation, the maker prays for the recipient, that they might be comforted or uplifted in some way
Who are the recipients?
The shawls are given to those who are ailing or having suffered a loss: or to those celebrating life's transitions such as marriage or the birth of a child.
What are the shawls made of?
The shawls may be crocheted, knitted, woven, quilted, sewn, or fringe tied fleece, whatever you feel is right for you.
Don't know how to knit, crochet, or make a fleece shawl or blanket?
We are there to help you learn very simple stitches, and help you with a list on how to get started.
Don't want to make one but want to be involved?
You can help in many ways. We are in need of cards or tags made to include the prayers said in the making of the shawls. If you like to do this please let me know and I will provide a copy of the prayers.
Also needed are materials, you can donate yarn, fleece, or materials for cards which are needed and leave them in the materials box located down in Paterson Hall.
Where do I put a finished shawl or blanket?
There is a plastic bin down in Paterson Hall, this is for completed shawls or blankets. There is a smaller box that has printed cards, from the Prayer Shawl Ministry, envelopes and yarn ties to attach to the finished shawls. Those completing shawls need to save one label from their yarn to include in the envelope so that the recipient will know how to care for the shawl or blanket. (if you forget this part don't worry about it, please leave the shawl or blanket anyway).
Call for more information at 419-726-7390 or email
---