Resources for your Spiritual Formation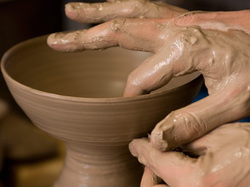 There are lots of images in the Scripture for what happens when we enter into a life-changing relationship with God: we are like clay being molded by our Potter, an old life becoming new, blind people gaining our sight, trees growing beside a life-giving river, and plenty more. We are constantly seeking ways to engage in this formation process--in fact, much of this website is dedicated to it. Here are some more resources that you can use on your own to grow in God's Image. And if you have found anything particularly useful on the course of your journey, please let us know, so that we can pass it on to others. This is just a small sampling, so come back for more resources as they are added:
Websites:
http://www.lyfe.org.uk/
(lots of cool articles and resources that help to understand God and the life of discipleship)
http://www.metamorpha.com/
(articles, blogs, etc. to introduce spiritual disciplines and a theology of spiritual formation)
http://www.metamorpha.com/tabid/75/xmmid/445/xmid/75/xmview/2/Default.aspx
(book, website, and Bible study recommendations)
http://www.pray-as-you-go.org/home/
offers a daily 12ish minute devotional with centering music, slow Scripture reading, and simple questions for reflection
Specific articles/pages
"The Human Spirit in Spiritual Formation"
(Dr. Richard Averbeck)
---