"Learning to Listen" (Winter 2012)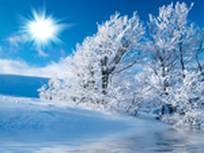 During the Advent Season and into Christmas Eve, we talked about a God who reveals himself to us, who allows us and yearns for us to know him. But how do we receive that revelation? What is our part in getting to know God and follow Jesus? That is what we will be talking about during this series. We will be looking at how we take in God's revelation through various ways of reading the Scriptures, prayer, and observing the world around us. Each sermon will have some practical, specific tips on engaging in these important practices.
---
February 19,2012: "Training in Godliness" 1 Timothy 4: 6-16. Enjoying the life of godliness requires training in godliness.

---
February 12, 2012: "Covenant People" Psalm 25. Is the church a business? In what ways do we view ourselves as a business? How does Psalm 25 help us to reveiew the church as a "Covenant People"?

---
February 5, 2012: "Listening for Challenge" Timothy 3:14 - 4:5. We don't always like to be told we're wrong. We don't like to be challenged. But listening to God should and will challenge us. How do we approach God's word open to these challenges?

---
January 29, 2012: "Listening for Change" James 1: 22-27. We're not really listening if we're not really changing.

---
January 22, 2011: "Getting the Point" John 5:39-47. The Scriptures, above all, lead us to Jesus.

---
January 8, 2012: "Riding the Rails" 2 Timothy 3: 1-7, 14-17. Many people think the Scriptures are kind of restrictive. Well, they are. But what if they are restrictive like rails are restrictive to a train? How can we ride the Scriptural rails to God's purposes?

---
January 1, 2012: "New Year's Wisdom" Matthew 2: 1-12. The New Year is a time for taking stock of our lives and imagining a new future. Are we looking first to Jesus for wisdom or to various places in the world around us? What do the Magi show us about true wisdom? And how do we enter into a life characterized by God's wisdom?