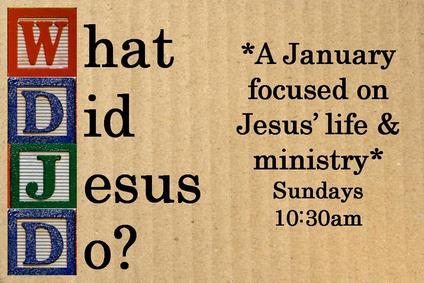 What Did Jesus Do?
It has become popular to ask the question, "What would Jesus do?" This is a good question, but it only really helps if we know the answer to another question, "What DID Jesus do?" We might not be able to figure out exactly what Jesus would do in every situation we face today, but if we understand what Jesus gave his life to during his time on earth, we may become the kind of people who love like Jesus did in any and every circumstance.
---
February 7, 2016 "the cross"

---
January 31, 2016 "truth to power"

---
January 24, 2016 "the great physician"
---
January 17, 2016 "teacher of the heart"

---
January 10. 2016 "adam and eve 2.0"

---
January 3, 2016 "one with us"